Landscaping
Our landscaping services are sure to make your neighbors green with envy! We offer all kinds of landscaping services, but our speciality is combining native and non-native flowers to create eye-catching curb appeal.
At a glance
| | |
| --- | --- |
| Availability | Accepting New Clients! |
| Frequency | As Needed |
| Price | Custom |
| Free Quotes? Yes! | Call, email, or online |
| Contract | No! |
| Payment due | For options – Click here |
| View photos | Click here |
| What's included? | Learn more below! |
Landscape Design and Installation
You deserve a beautiful landscape! 
We can help you make minor tweaks such as cutting back overgrown hedges to neaten up your landscape's appearance, or we can go all out and install fresh mulch and create a custom mix of native and non-native flowers to add some color to your lawn.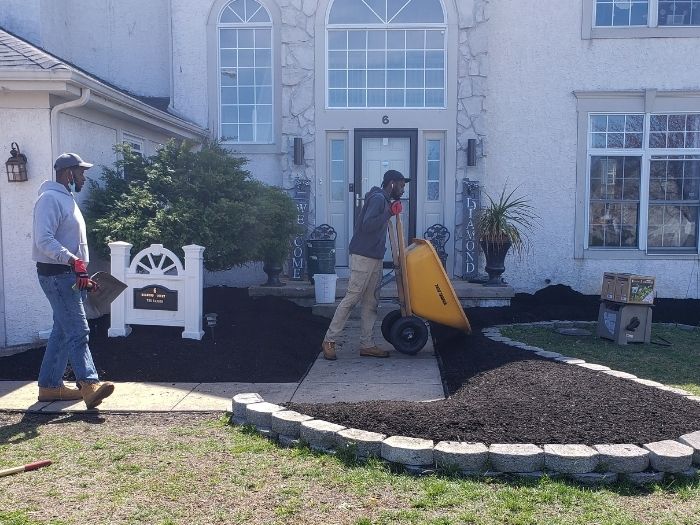 Mulch Spreading
Fresh mulch really makes a landscape pop and stand out!
We'll breathe new life into your landscape beds by delivering and installing your new mulch. We can also edge your landscape beds while we're at it. 
Pruning Services
Bushes, shrubs, or hedges – we prune them all.
When your plants are in need of a trim, we have the right tools and the know-how for the job. We'll transform your plants, shrubs, and hedges without damaging them.
If your trees need to be trimmed as well, we can also help you find the right fit for the job.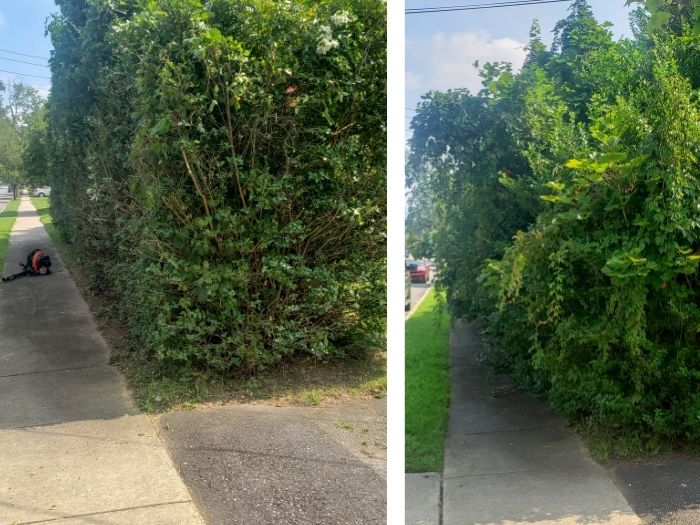 Lawn Care Quote Request Form