Not all landscaping companies are landscape contractors.
We're JT Organic Landscape & Organic Lawn Care and we are a hardscape landscape contractor serving our local service area of Camden County, NJ.
If you are looking to get more out of your home by creating an outdoor living space, we'd love to share some information about hardscape services and when and why you should consider them.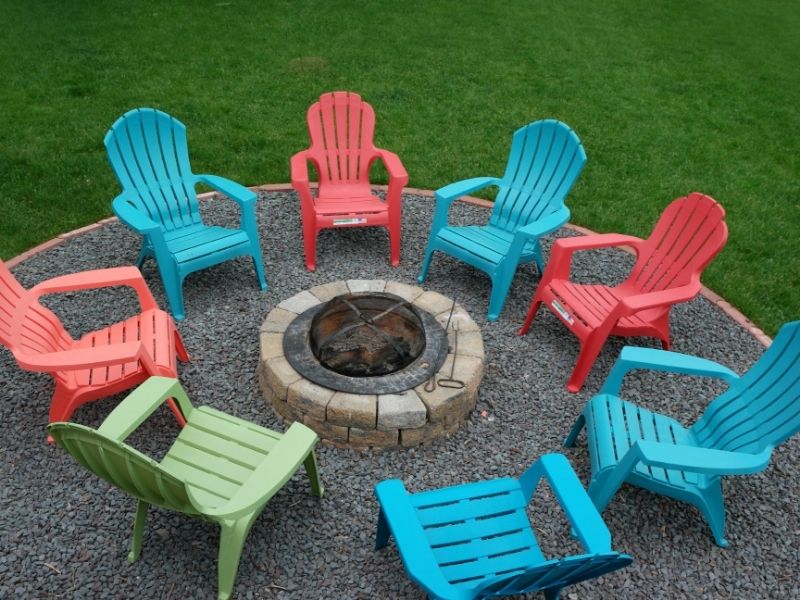 Hardscape Features Increase Home Values
Roughly 2 years after COVID-19 changed the world forever, people are still spending more time at home.  The demand for hardscape services has increased as people started paying more attention to their home's interior and exterior.  Hardscape features are a popular way to enhance an existing landscape by solving a problem or creating more functionality, not to mention it can also increase the value of your home!
Hardscapes refer to landscaping involving rocks or manufactured blocks such as retaining wall blocks and patio pavers.  Hardscaping is often best left to be performed by a landscape contractor as the work is very labor-intensive and it is very important the base is prepared properly to enhance the pavers or retaining wall blocks do not shift or sink over time.
If you live in Camden County, NJ, and are considering a hardscape landscape project, we'd love to learn more about your project, offer our advice, and potentially provide you with an estimate and install your new hardscape feature.  If you're interested, please request your hardscape landscape consultation today.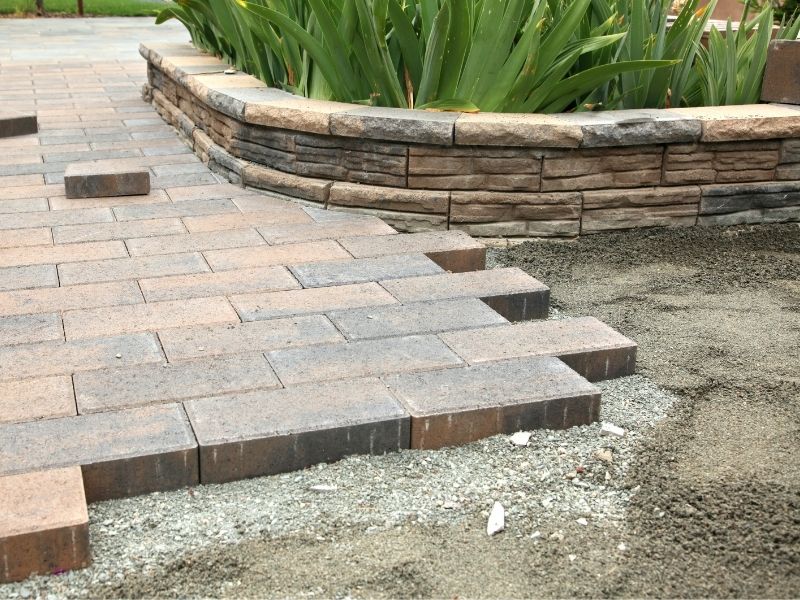 Retaining Walls Can Be Functional & Beautiful
Did you know?  Retaining walls are called retaining walls because one of their main purposes is to retain soil.  Retaining walls can be built to create more flat, usable space on a sloped lawn, support the foundation of a home, or be used to aid in water management.
Not all retaining walls have to be built to actually retain soil though!  Accent retaining walls can be added to just about any landscape.  The purpose of an accent retaining wall is simply to add interest to the landscape.
When retaining block walls reach a height of 4′ or more above the soil surface they are considered structural.  A structural wall is often built to solve a problem in the landscape, but can still look great.  When a wall reaches 4+ feet tall, drain tile and geo-grid are required to ensure the integrity of the wall.  We highly recommend any retaining wall that will be over a height of 4′ be installed by a professional landscape contractor.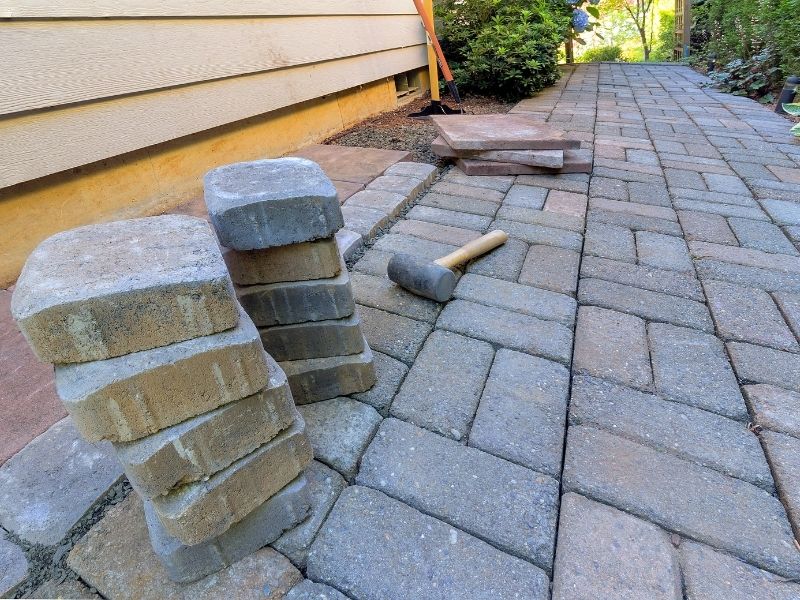 Paver Patios, Walkways, & Fire Pits Go So Well Together
Paver patios, walkways, and fire pits also complement retaining walls very well too!  A quality, experienced landscape contractor will be able to install any of these hardscape features.  We perform all of these hardscape services at JT Landscape & Organic Lawn Care.
A paver patio can be like an outdoor room addition to your home!  Outdoor living spaces bring a whole new world of possibilities when it comes to summer entertainment.  If you add a fire pit or other fire feature, the outdoor fun can extend in the spring and fall too.
Imagine your home now, but with a paver walkway wrapping around your home leading to the backyard where it leads you to a paver patio with a fire pit and seating walls surrounding it.  This sounds like a fun place to relax for the entire family and you'll probably want to show it off to your friends and neighbors too!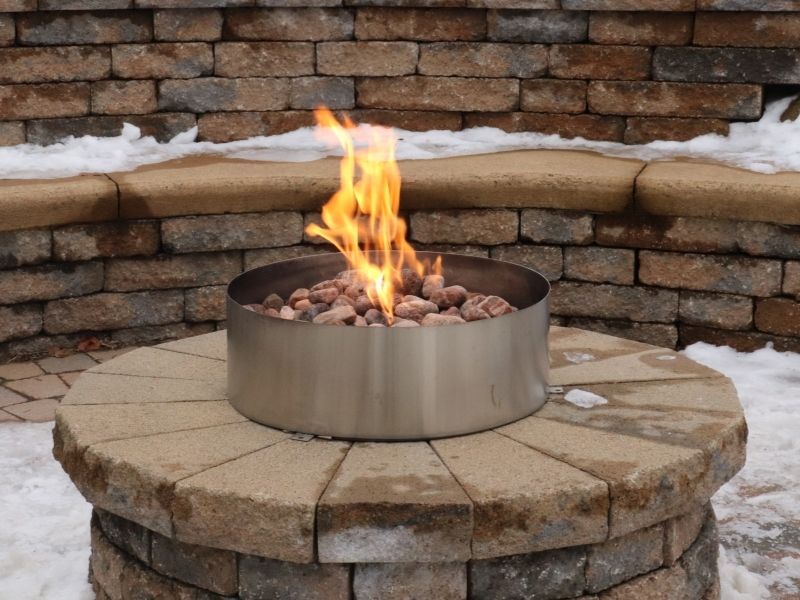 Contact Camden County's Local Landscape Contractor
Along with our landscape contractor services we also offer lawn and landscape maintenance services including organic options!
Support a local small business and go green with JT Landscape & Organic Lawn Care.